Skip Global navigation and goto content
WIC
The Special Supplemental Nutrition Program for Women, Infants, and Children, or WIC, is a federally funded nutrition program for women, infants, and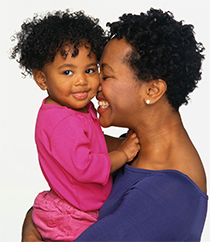 children under 5. WIC provides the following at no cost: healthy foods, nutrition education and counseling, breastfeeding support, and referrals for immunizations, health care and community services.
How do I apply for WIC?
To apply for WIC, call the Marion County WIC office at 352-622-1161. We will set up an initial appointment to see if you are eligible for WIC. At this visit, your household income and the medical and nutrition status of each applicant will be reviewed.
WIC Eligibility
To be income-eligible for WIC, you must have a total household income equal to or less than the amounts shown in the WIC income guidelines, or you are income-eligible if you are currently receiving Medicaid, Temporary Cash Assistance, or Food Assistance. However, you do not have to be on a public assistance program to qualify for WIC. Visit the WIC Eligibility Information page for details.
Locations and hours

Marion County WIC provides services at three locations:
Ocala: 1801 SE 32nd Ave.
Open Monday through Friday 7:15 a.m.–4 p.m.
Reddick: 4500 NW 152nd Ave.
Open on Tuesday from 8 a.m.–3:30 p.m.
Belleview: 7055 SE 110th St. Road
Open on Monday, Wednesday, Thursday and Friday from 8 a.m.–5 p.m.