Skip Global navigation and goto content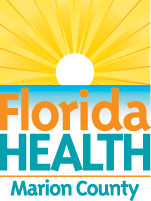 It's a New Day in Public Health.
The Florida Department of Health works to protect, promote & improve the health of all people in Florida through integrated state, county & community efforts.
Skip MegaMenu and goto content
DOH-Marion Recognizes Lung Cancer Awareness Month, Encourages Screenings for Those Most at Risk
November 04, 2022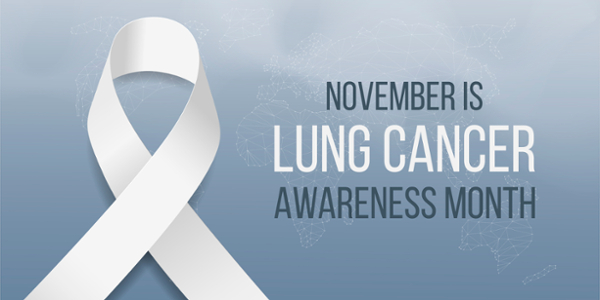 Ocala, Fla. — Far fewer people die of lung cancer in Marion County today than did 20 years ago. 
That's the good news. 
The bad news is that, according to Florida Department of Health data, you're more likely to die of lung cancer in Marion County than in most of the rest of Florida. 
Thus, the Department of Health in Marion County (DOH-Marion) recognizes November as Lung Cancer Awareness Month and encourages those who are considered at risk to get screened. 
State data show that in 2001 lung cancer killed 70.5 people for every 100,000 Marion County residents. In 2020, the most recent year for which data is available, that number had dropped to 43.2 per 100,000 residents. 
Despite the progress, the difference between the lung cancer death rate in Marion County and the rest of Florida was higher in 2020 (35 percent higher locally) than it was in 2001 (27 percent higher). 
And although Marion County reports fewer deaths from lung cancer than 20 years ago, the community's diagnosis rate for lung cancer is actually going in the opposite direction. The diagnosis rate in 2019, the most recent year for which data is available, was 70.4 per 100,000 residents. That was 11 percent higher than in 2015 and among the highest rates in the state. 
Early diagnosis is critical in defeating this disease. 
The U.S. Centers for Disease Control and Prevention recommends yearly screenings for people who meet the following conditions: 
Between 50 and 80 years old, and
Have a history of smoking at least 20 packs of cigarettes a year, and
Currently smoke or have quit within the past 15 years.
If you meet these criteria, DOH-Marion recommends that you consult your healthcare provider to determine if a lung screening is appropriate. Most insurance plans and Medicare cover such tests, according to the CDC. 
Amy Roberts of the Cancer Alliance of Marion County said, "Lung cancer often has no signs or symptoms when it is very small and so what happens is the cancer isn't found until it is widespread and devastating. The treatments are more aggressive, the ability to survive decreases, and the patient and family are now struggling with a very difficult quality of life as well as a larger financial burden." 
"If we can change the mindset of the general public to consider a lung screening much like they do a mammogram, research shows that the ability to survive this disease would increase by 20 percent. If there is a chance we can influence others at risk to seek out a screening, we need to do all we can," she added. 
The CDC also recommends that you talk to your healthcare provider if you show symptoms of lung cancer but have never smoked. 
Up to 20% of lung cancer cases are diagnosed among people who have never smoked. 
This is caused primarily by exposure to secondhand smoke as well as radon, air pollution, and asbestos. A family history of lung cancer can also play a part in these cases. 
While the CDC does not recommend lung screenings for nonsmokers, the agency does encourage people who do not smoke but who exhibit the symptoms of lung cancer to see their doctor. 
Those symptoms include a persistent feeling of sickness or feeling tired all the time, frequent coughing, coughing up blood, chest pain, wheezing, or shortness of breath. 
While nonsmokers avoid the leading cause of lung cancer — cigarette smoking — the American Cancer Society recommends they take steps to reduce their risk. 
Those include testing your home for radon, avoiding secondhand smoke, limiting exposures to carcinogens in the workplace, and maintaining a healthy diet that includes a variety of fruits and vegetables. 
To learn more about lung cancer, visit the CDC at cdc.gov/cancer/lung/ or the American Cancer Society at cancer.org. 
About the Florida Department of Health 
The Department, nationally accredited by the Public Health Accreditation Board, works to protect, promote and improve the health of all people in Florida through integrated state, county and community efforts. Follow us on Facebook, Instagram and Twitter at @HealthyFla. For more information about the Florida Department of Health please visit www.FloridaHealth.gov.