Skip Global navigation and goto content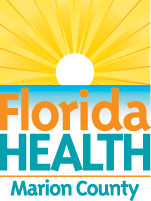 It's a New Day in Public Health.
The Florida Department of Health works to protect, promote & improve the health of all people in Florida through integrated state, county & community efforts.
Skip MegaMenu and goto content
Marion County sees drop in new COVID-19 cases, positivity rate
January 28, 2022
Ocala, Fla. — The number of new COVID-19 cases in Marion County dropped significantly over the past week, according to the most recent state report, released Friday. The local positivity rate also dipped.
Marion County reported 3,955 new cases for the week of Jan. 21 to Jan. 27. That was 741 fewer new cases than were reported last week. With this report, the number of new cases has fallen for two consecutive weeks.
The county's cumulative total of COVID-19 cases was 76,962 as of Jan. 27.
The positivity rate for the past week declined to 32.3%. That was down slightly from the pandemic high of 33.3% recorded the previous week.
Overall, the daily positivity rate for all new COVID-19 cases throughout Florida during the previous week was 23.5%.
The state's new report indicates 510 people in Marion County received vaccines between Jan. 21 and Jan. 27. That was a decrease of 134 vaccinations from the previous week. The ratio of Marion County residents aged 5 or older who have been vaccinated remained at 63% during the latest reporting period.
"We are cautiously optimistic that this latest variant has peaked, as shown by the decline in new cases and the positivity rate," said Department of Health in Marion County Administrator Mark Lander. "However, the transmission rate remains very high, and the decline in vaccinations is a cause for concern. We maintain our emphasis on protective measures, such as frequent hand-washing, staying home if you are sick, and considering getting a COVID vaccine if you have not gotten one, or getting a booster, if eligible. Vaccines remain the most effective tool to prevent serious illness or hospitalization from COVID."
The U.S. Centers for Disease Control and Prevention kept Marion County's community transmission rating as "high," defined as having more than 100 new cases per 100,000 people over the most recent seven-day reporting period and having a positivity rate of 10% or higher.
From COVID-19 cases reported during the week of Jan. 21 to Jan. 27, Marion County saw:
An average of 565 new cases per day
32.3% positivity rate
A total of 510 people vaccinated
For the week of Jan. 14 to Jan. 20, Marion saw:
An average of 670.9 new cases per day
33.3% positivity rate
A total of 644 people vaccinated
For the week of Jan. 7 to Jan. 13, Marion County saw:
An average of 790.9 new cases per day
31.3% positivity rate.
A total of 990 people vaccinated
For the week of Dec. 31 to Jan. 6, Marion County saw:
An average of 447.1 new cases per day
24.6% positivity rate.
A total of 1,042 people vaccinated
During the week of Dec. 24 to Dec. 30, Marion saw:
An average of 220.4 new cases per day
17.4% positivity rate
A total of 961 people vaccinated
For the week of Dec. 17 to Dec. 23, Marion saw:
An average of 51.9 new cases per day
5% positivity rate.
A total of 1,276 people vaccinated
COVID-19 vaccine availability 
COVID-19 vaccines for anyone 5 or older are available at the Florida Department of Health in Marion County.
To make a vaccination appointment, go to tinyurl.com/MakeMarionFLVaxAppt. The vaccines are free.
The department provides vaccinations from 8:30–11:30 a.m. and 1–4:30 p.m., Monday through Friday, at its main office, 1801 SE 32nd Ave., Ocala.
The department encourages those with questions about vaccines, whether for themselves or their children, to consult with their health care provider.
The U.S. Food and Drug Administration has approved only the Pfizer-BioNTech vaccine for all age groups. People 18 and older may choose from the Pfizer, Moderna, or Johnson & Johnson vaccines.
According to the U.S. Centers for Disease Control and Prevention, the Pfizer vaccine for children under 12 has the same active ingredients as the vaccine given to adults and adolescents, but the dose for 5- to 11-year-olds is only one-third the amount in the adult vaccine. The vaccine also is administered with smaller needles designed specifically for children.
The CDC has made recent changes regarding boosters.
Under the CDC's latest guideline, children ages 5 to 11 with moderately or severely compromised immune systems may receive an additional primary dose of the Pfizer-BioNTech COVID-19 vaccine 28 days after receiving their second dose in the primary vaccination series. 
The CDC also has reduced the wait time between the end of the initial vaccine series and a booster dose for people 18 and older who have received either the Pfizer-BioNTech or Moderna vaccines. 
Adults are now eligible for a booster shot five months after finishing their primary series instead of the previously recommended six months. 
The change also applies to children ages 12 to 17. But to reiterate, only the Pfizer-BioNTech vaccine is authorized for children under age 18.
Besides the Department of Health in Marion County, vaccines can be obtained throughout the county at many pharmacies, doctor's offices, clinics and health centers.
Visit floridahealthcovid19.gov to learn more about vaccine locations.
COVID-19 testing continues locally
COVID-19 testing remains available at the First Baptist Church of Ocala.
CovidTestFL.Org, a COVID-19 mobile clinical testing service, provides free drive-through testing at the church, 2801 SE Maricamp Road, from 8 a.m. to 4 p.m., Monday through Friday.
Beginning Jan. 29, CovidTestFL.Org will test on Saturdays. That will occur 8 a.m. to noon at the church until further notice.
Call CovidTestFL.Org at 866-826-8430 for additional details about testing.
CovidTestFL.Org offers a diagnostic PCR COVID-19 test that provides results within three days via a text message or an email containing a link to results on a web portal. Expedited test results are available for an additional fee.
People who seek to be tested must enter the church parking lot entrance on SE 30th Ave. To be tested, individuals should bring a valid photo ID; minors under age 18 will only be tested if they are accompanied by a parent or legal guardian. People should be prepared to stay in their vehicles while awaiting testing.
Additionally, testing can be done at private labs, physicians' offices, pharmacies, and walk-in clinics throughout Marion County.  
COVID-19 treatment options
Monoclonal antibody therapy is currently available in Florida. Monoclonal antibody treatments can prevent severe illness, hospitalization and death in high-risk patients who have contracted or been exposed to COVID-19. 
Anyone 12 and older who is considered at high risk for severe illness due to COVID-19 is eligible for this treatment. 
In addition to monoclonal antibody treatment, Florida has rolled out the newest therapeutics, AstraZeneca's Evusheld, Pfizer's Paxlovid and Merck's molnupiravir, which can be administered with a physician's prescription.
For more information about monoclonal antibody treatment and other therapeutics, visit floridahealthcovid19.gov and click the "Treatment Locator" tab at the top of the page.
For more information, call the Department of Health in Marion County at 352-644-2590.
Find out more 
Visit marion.floridahealth.gov,marionflcovid.org and twitter.com/flhealthmarion for the latest information on COVID-19 and vaccinations. Visit floridahealthcovid19.gov and use the Vaccine Locator and Testing Sites tools to find vaccination and testing sites near you.