Skip Global navigation and goto content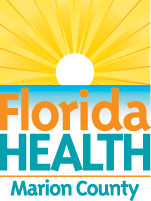 It's a New Day in Public Health.
The Florida Department of Health works to protect, promote & improve the health of all people in Florida through integrated state, county & community efforts.
Skip MegaMenu and goto content
DOH-Marion provides COVID-19 Q&A
April 23, 2020
OCALA, Fla.—Even though we are surrounded by COVID-19 news, many may not be aware of how COVID-19 is impacting Marion and what testing and response efforts look like locally. To help address this, the Department of Health in Marion County (DOH-Marion) is providing answers to some frequently asked questions. 
What is DOH-Marion's role in COVID-19 response?
DOH-Marion is involved in several key aspects of COVID-19 response. Primarily, the department is focused on testing, protecting the elderly and vulnerable, preparing for medical surge, and educating the public on ways to prevent the spread of the virus.
DOH-Marion tests for COVID-19 daily and works to help expand access to local testing. This means providing drive-up testing by appointment at the department, working with Ocala Fire Rescue to help test individuals who are not able to drive to the facility and coordinating with other local medical facilities to best direct individuals who may need testing.
DOH-Marion staff also perform case investigations when someone tests positive for the virus. During the investigations, staff identify and speak with contacts of people who tested positive so that those individuals can watch for symptoms. This also ensures that both contacts and people who test positive can take extra precautions to prevent the possible spread of the illness further.
The department is contacting long-term care facilities in Marion County daily. Through calls (and sometimes visits) DOH-Marion seeks information on sick residents or staff and infection control precautions being taken at the facility, among other topics. When needed, health department staff assist with testing. The department also works with the facilities to ensure that they have an adequate supply of personal protective equipment (PPE) and provides education on how to properly wear and use PPE to prevent infection.
DOH-Marion educates the public about the virus through a variety of methods. DOH-Marion set up a local 24/7 COVID-19 call line in mid-March to provide easily accessible local information to residents. Staff have answered more than 7,000 calls at this number since it launched. The department sends frequent media releases, provides media interviews, contributes local case data that feeds the Florida COVID-19 Data and  Surveillance Dashboard, shares information about testing on the DOH-Marion website, provides information about COVID-19 via Social Media, and works with both governmental and non-governmental partners to share information (among other methods). 
How do I get tested for COVID-19?
You can be screened for testing by DOH-Marion by calling the local COVID-19 Call Center 24/7 at 352-644-2590. If you qualify for testing, staff will schedule an appointment for drive-up testing with you. Testing sites include the DOH-Marion Ocala office (1801 SE 32nd Ave.) and the College of Central Florida Hampton Center (1501 W. Silver Springs Blvd., Ocala).
If you do not have a primary care provider or if your primary care provider is unable to test, contact the Heart of Florida Health Center at (352)732-6599, or www.myhfhc.org/ . The Langley Health Services can also provide help. Their number is (352) 680-7000 or visit their website at www.langleymedicalcenter.com to see if you qualify for screening at their facility. Additional businesses that may be providing testing include (but are not limited to): Express Care of Ocala, Express Care of Belleview, Rainbow River Medical, Trinity Healthcare Medical Center, Premier Medical Associates, Lakeview Healthcare System, CareSpot Urgent Care, and MedOne Urgent Care. You should always call a healthcare provider before entering the facility for testing if you suspect you may have COVID-19.
Who gives me my test results?
The medical provider that performed the test should call you to give you your test results when they are available. Until you receive your test results, you should take precautions to prevent possibly spreading the illness to others.
What information is available about COVID-19 cases in the community?
Florida has a COVID-19 dashboard that is updated twice daily with the latest testing-related numbers in the state. Cases are classified by the person's residence. There's information on age, sex, race/ethnicity, testing rates, hospitalizations, and deaths. You can view the number of cases in an area by zip code. Visit https://www.marionflcovid.org/  to see the dashboard.
How many people have recovered from COVID-19 locally?
This isn't a number that the state is currently tracking, but officials are looking into it. Part of what health officials look at is what the definition of "recovered" should be so that it can be universally applied (and numbers more easily compared across regions). 
What's the status of antibody testing?
The technology and testing are still new. If a healthcare facility is offering this service, you will want to ask if it tests for just COVID-19 antibodies (and not general coronavirus, which can include the common cold). However, it's important to note that it's still unknown what level of protection the antibodies will provide and how long those protections would last. 
How is Marion doing as far as testing and positive cases?
As an overview, Marion's number are as follows (as of 11 a.m., April 23):
Total number of positive COVID-19 cases: 135
Total number of COVID-19-related deaths: 3
Age range of cases: 2 to 88
Total number of COVID-19 tests given: 3,374
Positive test rate: 4% (Florida positive test rate: 9.9%)
Zip codes with the highest number of cases:

34476 (Southwest Ocala area): 18
34491 (Summerfield area): 16
34472 (Shores area): 16
34473 (Marion Oaks area): 15
34471 (Ocala): 11
32113 (Citra): 5 to 9 cases
34470 (Ocala): 5 to 9 cases
34474 (Ocala): 5 to 9 cases
34480 (Ocala): 5 to 9 cases
34481 (Ocala): 5 to 9 cases
34482 (Ocala – Fellowship Area): 5 to 9 cases
What's one of the most important things I should take into consideration about COVID-19?
We are learning about and responding to the virus in real time, which is different than most contagious illnesses. This means that health leaders are taking the best science and data that is available as of that day and working with governmental leaders to formulate its best prevention response. Because it's an evolving situation, you should continue to pay attention to guidance as it could change based on new things learned about the virus. 
Where should I look for the most up-to-date information about COVID-19?
For Marion-specific information, call the local hotline (352-644-2590), follow the Department of Health in Marion County on Twitter at www.twitter.com/FLHealthMarion and visit https://marion.floridahealth.gov. For the most up-to-date information on COVID-19 in Florida, visit floridahealthcovid19.gov. For general questions about COVID-19, call the state hotline (866-779-6121) or email COVID-19@flhealth.gov. For other general health information about COVID-19, visit cdc.gov/coronavirus/2019-ncov.html.