Skip Global navigation and goto content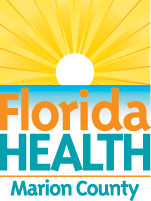 It's a New Day in Public Health.
The Florida Department of Health works to protect, promote & improve the health of all people in Florida through integrated state, county & community efforts.
Skip MegaMenu and goto content
COVID-19 cases now total 30 in Marion County; Safer at Home executive order issued
April 01, 2020
OCALA, Fla.—As of 6 p.m. Wednesday, April 1, Marion County has 30 total COVID-19 cases. The most recent individuals confirmed to have the virus range in age from 26 to 66; five are from Ocala and two are from Summerfield. Three of the most recent cases are contacts to another COVID-19 case within the county. None of the latest cases reported travel outside Florida.
"It's extremely important that if you are told to self-isolate or self-quarantine that you do so," said Florida Department of Health in Marion County Administrator Mark Lander. "COVID-19 is a contagious illness, and if you do not follow self-isolation or self-quarantine directions, other people can (and do) get sick."
Ages of all Marion residents with cases spans from 19 to 88. Of those affected, 20 are from Ocala, five from Summerfield, two from Belleview, and one each from Dunnellon, Ocklawaha and an out-of-state visitor.
Safer at Home Executive Order
Today, Governor Ron DeSantis issued Executive Order 20-91, which goes into effect on 12:01 a.m. on Friday, April 3. It requires all persons in Florida to limit their movements and personal actions outside their home to only those necessary to obtain or provide essential services or conduct essential activities.
Section 1 of the executive order states, "Senior citizens and individuals with a significant underlying medical condition (such as chronic lung disease, moderate-to-severe asthma, serious heart conditions, immunocompromised status, cancer, diabetes, severe obesity, renal failure and liver disease) shall stay at home and take all measures to limit the risk of exposure to COVID-19."
Further, "…all persons in Florida shall limit their movements and personal interactions outside of their home to only those necessary to obtain or provide essential services or conduct essential activities." Read the full text of the executive order at: https://www.flgov.com/wp-content/uploads/orders/2020/EO_20-91.pdf.
For purposes of the executive order, essential activities include:
Attending religious services held in churches, synagogues and houses of worship
Participating in recreational activities (consistent with social distancing guidelines), such as walking, biking, hiking, fishing, hunting, running or swimming
Taking care of pets
Caring for or otherwise assisting a loved one or friend
A social gathering in a public space is not an essential activity, and local jurisdictions are responsible for ensuring that groups of 10 or more people are not permitted to gather in any public space.
Testing
COVID-19 testing continues to be accessible at various places within Marion County. Individuals who are experiencing symptoms AND are over age 65, a healthcare worker, first responder, or who have recently traveled internationally or from impacted areas within the U.S. (i.e. New York tri-state area, Washington, California, Louisiana, etc.), are eligible for testing at the Department of Health in Marion County. To be tested by the Department of Health, individuals should call the Department of Health in Marion County's 24/7 COVID-19 hotline (352-644-2590) to schedule an appointment.
Contact your primary care provider to see about the possibility of testing if you don't meet the above criteria for testing at the Department of Health and would like to be tested. If you do not have a primary care provider or if your primary care provider is unable to test, you can contact Heart of Florida Health Center (352-732-6599, www.myhfhc.org/) or Langley Medical Center (352-680-7000, www.langleymedicalcenter.com) to see if you qualify for screening at their facilities.
Testing is also available in The Villages at a site set up by UF Health. To see about being tested at the site in The Villages, visit https://ufhealthcovid.org/ to complete a screening questionnaire.
Local hospitals also continue to test clients at their facilities. If you are experiencing symptoms and are in respiratory distress, call 911 or go to the hospital for emergency treatment. Share details with 911 dispatchers about your symptoms or call ahead to local hospitals prior to entering their facilities to ask them if you should follow special precautions due to your symptoms.
COVID-19 symptoms and treatment
The symptoms of COVID-19 can mirror illnesses such as influenza. Patients with COVID-19 typically display symptoms such as fever (100.4°F or higher), cough, and/or shortness of breath within 2 to 14 days of exposure to the virus. Approximately 80 percent of those affected with COVID-19 report mild to moderate illness and experience a complete recovery. Some experience more severe illness. People who are more vulnerable to the illness include individuals who are over age 65 with underlying health conditions, immunocompromised, ill or have underlying chronic health conditions, such as heart disease or diabetes.
Many cases of COVID-19 can be managed at home by treating symptoms, and this is encouraged. However, if you develop worsening symptoms, such as shortness of breath, chest pain, or inability to drink fluids, contact 911 and advise them of your symptoms as you may need treatment at a hospital.
For more guidance
For the most up-to-date information on COVID-19 in Florida, visit floridahealthcovid19.gov. For general questions about COVID-19, call the state hotline (866-779-6121), local hotline at (352-644-2590), or email COVID-19@flhealth.gov. Individuals can also follow the Department of Health in Marion County on Twitter at www.twitter.com/FLHealthMarion for the latest updates on COVID-19 in Marion. Health care providers should continue to call DOH epidemiology staff if they have questions about testing.