Skip Global navigation and goto content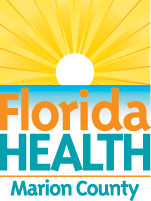 It's a New Day in Public Health.
The Florida Department of Health works to protect, promote & improve the health of all people in Florida through integrated state, county & community efforts.
Skip MegaMenu and goto content
Department of Health in Marion County provides COVID-19 update
March 14, 2020
OCALA, Fla.—The Florida Department of Health in Marion County has continued heavy activities this week as part of its response to the novel coronavirus, COVID-19. As part of local and state efforts to help the public understand, learn about, and prepare for the possibility of the COVID-19, the Florida Department of Health is providing the below update and overview. All information provided below is current as of noon, March 14, 2020; please understand that similar to many other emerging and ongoing incidents, processes and other information can change as more information is gathered and as the situation evolves.
COVID-19 overview, symptoms, and general prevention
COVID-19 is a type of coronavirus; coronaviruses are a large family of viruses, some causing illness in people and others that spread among animals. Other coronaviruses include the common cold and Severe Acute Respiratory Syndrome (SARS). COVID-19 is believed to have emerged from an animal source and is now capable of spreading from person-to-person.
COVID-19 can spread from person to person through small droplets from the nose or mouth, including when an individual coughs or sneezes. These droplets may land on objects and surfaces. Other people may contract COVID-19 by touching these objects or surfaces, then touching their eyes, nose or mouth.
Patients with COVID-19 typically display symptoms such as fever (100.4°F or higher), cough, and/or shortness of breath within 2 to 14 days of exposure to the virus. These symptoms are similar to other respiratory illnesses, such as influenza. Eighty percent of individuals who become ill with COVID-19 experience mild to moderate illness and do not need special treatment. Some experience more serious illness. People who are more vulnerable to serious  illness include individuals who are over age 65 with underlying health conditions, ill, immunocompromised, or have underlying chronic health conditions, such as heart disease or diabetes.
There is currently no vaccine to prevent COVID-19. The best way to prevent illness is to avoid being exposed to the virus. The department recommends that you:
Stay home when you are sick, except to get medical care.
Cover your coughs and sneezes with a tissue, then throw the tissue in the trash.
Wash your hands often with soap and water for at least 20 seconds, especially after going to the bathroom, before eating, and after blowing your nose, coughing, or sneezing.
Avoid touching your eyes, nose, and mouth with unwashed hands.
Clean frequently touched surfaces and objects daily.
The CDC does not recommend that asymptomatic, healthy people wear a facemask to protect themselves from respiratory diseases, including COVID-19. Facemasks should be used by people who show symptoms of COVID-19 to help prevent the spread of the disease to others. The use of facemasks is also crucial for health workers and people who are taking care of someone in close settings (at home or in a health care facility).
COVID-19 testing/screening
To test for COVID-19, primary care providers, hospitals or Department of Health staff obtain a specimen from a client and then send it to state or commercial labs. Staff obtain this from a person's nose and/or throat with an influenza A/influenza B specimen swab. When a specimen swab arrives at a state or commercial lab, it's tested with a kit. Each kit at commercial and state labs can test approximately 250 specimens. Florida does not have a shortage of test kits.
Wider testing for COVID-19 became available on March 9. Primary care providers can order the test for clients as needed and send specimens to commercial labs. The state has a screening tool that clinicians and health providers should use for determining whether someone should be tested for COVID-19.  
County health department role, contact tracing and monitoring
The Department of Health in Marion County continues to regularly communicate and meet with Emergency Management, local government, healthcare agencies, educational institutions and other community partners about COVID-19. The department is coordinating with all to share the latest information and guidance from the Florida Department of Health and the Centers for Disease Control and Prevention.
Guidance includes what to do if an agency suspects an individual has COVID-19, testing and worker safety protocols, different agencies' roles in response and the types of precautions that should be taken to reduce the risk of spreading COVID-19, among other topics. Area agencies also receive guidance from additional organizations, such as the Department of Education or the Florida Hospital Association. The department is also continuing to work to ensure that local plans, resources and capabilities are in place to respond (with the goal of lessening local impact) if cases of COVID-19 appear locally. This includes work ensuring, for example, that agencies have personal protective equipment (commonly referred to as PPE) onsite, along with N-95 masks.
County health department staff continue to assist with coordination for testing COVID-19 specimens as needed. These staff also interact with individuals who have possibly been exposed to COVID-19 and work with them to ensure self-isolation protocol is followed as needed. If someone were to test positive for COVID-19 in Marion County, the department would work with the patient to track their recent history and identify if others may have been exposed while the individual was sick. This is called contact tracing, and anyone who was exposed would be notified and may be isolated for 14 days and observed for symptoms of COVID-19. The department is further monitoring health trends in our community and speaking with the state daily to help identify any possible COVID-19 cases.
Travel advisories and precautions and international travel
The Florida Department of Health is advising all individuals who have traveled internationally to follow CDC guidelines, summarized below:
Level 3 Travel Advisory locations (Italy, Iran, South Korea, China, Most of Europe): CDC recommends 14-day self-isolation and social distancing upon return to the United States. Social distancing includes avoiding going out in public and close personal interactions. If you become symptomatic, immediately self-isolate and contact your County Health Department or health care provider.
Level 2 Travel Advisory locations (Global travel) and Cruises: Travelers should monitor their health and limit interactions with others for 14 days after returning to the United States. If you become symptomatic for COVID-19, immediately self-isolate and call ahead to a health care professional or your county health department before seeking treatment. (According to CDC, a cruise ship is defined as a passenger vessel involving the movement of large numbers of people in closed and semi-closed settings.)
The Department of Health recommends that individuals who travel to domestic locations where there is community spread of the virus to also follow the CDC's Level 2 Travel Advisory guidelines.
For more information regarding current CDC travel advisories related to COVID-19, visit: https://www.cdc.gov/coronavirus/2019-ncov/travelers/index.html
A person who experiences a fever and symptoms of respiratory illness, such as fever, cough or shortness of breath, within 14 days after travel from locations under a CDC Travel Advisory should call ahead to their health care provider or local county health department and mention their recent travel or close contact, unless they are experiencing an emergency.
If a person has had close contact with someone showing these symptoms who has recently traveled from areas or been in contact with a person with laboratory-confirmed COVID-19, they should call ahead to a health care professional and the county health department. The health care professional will work with the department to determine if the person should be tested for COVID-19.
Nile River Cruise Advisory
The Department of Health has also issued an advisory to all individuals who traveled to Egypt for a cruise on the Nile River or tour in February or March 2020 to self-isolate for 14 days following their date of return to the United States, and if ill, immediately contact their county health department or health care provider. Several passengers in the United States recently developed symptoms and have been confirmed to be infected with COVID-19, including cases in Florida. 
Port Everglades Advisory
The Department of Health recommends that all individuals experiencing symptoms of COVID-19 who have recently traveled through Port Everglades in Fort Lauderdale immediately contact their county health department or health care provider and self-isolate for 14 days. Several cases of COVID-19 have been linked to the port.
Social distancing
Social distancing measures are taken to restrict when and where people can gather to stop or slow the spread of infectious diseases. Social distancing measures include limiting large groups of people coming together, closing buildings and canceling events. Ways to practice social distancing include:
Change your daily habits. Avoid shopping at peak hours and take advantage of delivery or pick-up services with retailers.
Keep at least six feet between you and other people. Avoid shaking hands as a social greeting.
Avoid public transit if possible, and don't travel to areas with active outbreaks.
Avoid crowded places, such as sporting events, community festivals and concerts.
Work with your employer. Cooperate with leadership to change company practices, set up flexible shift plans, have employees telecommute, and cancel any large meetings or conferences.
Protect yourself and your community. Avoid close contact with people who are sick, and stay home when you're sick. Make sure you are also following handwashing guidelines.
Community events
Friday, March 13, Governor DeSantis recommended that local authorities strongly consider canceling mass gatherings and follow CDC recommendations for implementation of mitigation strategies in Florida, including recommendations to cancel large gatherings of more than 250 people and smaller gatherings that may bring persons together from multiple parts of the country.
For more guidance
For the most up-to-date information on COVID-19 visit https://www.floridahealth.gov/cOVID-19, https://www.cdc.gov/coronavirus/2019-ncov/index.html. For questions related to COVID-19 in Florida, call the COVID-19 Call Center at 1-866-779-6121 or email COVID-19@flhealth.gov.