Skip Global navigation and goto content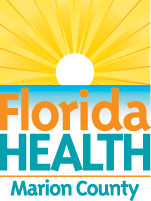 It's a New Day in Public Health.
The Florida Department of Health works to protect, promote & improve the health of all people in Florida through integrated state, county & community efforts.
Skip MegaMenu and goto content
Free hepatitis A vaccinations March 6 and 7; get vaccinated to prevent the virus
February 19, 2020
OCALA, Fla.—If you received your initial hepatitis A vaccination in late summer, it's now time for your second (and final) round of the immunization. To help, the Florida Department of Health in Marion County is holding a special hepatitis A vaccination event next month that will allow residents to quickly get their shot without needing to make an appointment.
The department will provide free hepatitis A vaccinations on Friday, March 6, from 8:30 a.m. to 4 p.m. and Saturday, March 7, from 9 a.m. to 1 p.m. at its Ocala location (1801 SE 32nd Ave.) Anyone who would like to receive the hepatitis A shot can come to the event to get it for free.
The department is hosting the special immunization event because the hepatitis A vaccine is a two-series shot, with each dose given six months apart. The first shot provides 95 percent protection, but both shots are needed to protect an individual long-term.
Marion County saw 151 cases of the virus in 2019 – the eighth highest total in the state. Marion responded to the growth in cases by providing more than 9,000 hepatitis A vaccinations in the community over the course of the year. The hepatitis A vaccine is highly effective and vaccinating as many individuals as possible who may be at risk for the disease is considered the top way to combat an increase in cases of the virus. State Surgeon General Scott Rivkees, M.D., declared a public health emergency on Aug. 1, 2019, in response to the hepatitis A outbreak in Florida.
The department recommends vaccination if you:
Use illicit recreational drugs—injected or not.
Have come into direct contact with others who have the virus.
Are homeless or your housing is unstable.
Want protection (immunity) from the virus.
Are 60 or older and have a serious underlying medical condition.
Have chronic or long-term liver disease, including hepatitis B or C.
Have a clotting-factor disorder.
Are a man who has sex with other men.
Have adopted or care for a child who comes from a country where hepatitis A is common.
Have traveled to or will travel to countries where the virus is common—visit the CDC's Traveler's Health.
About Hepatitis A
Hepatitis A is a highly contagious, vaccine-preventable illness that attacks the liver and can cause symptoms of abdominal pain, nausea, vomiting, dark urine, and yellow skin and eyes. Symptoms typically last less than two months but can last up to six months. Individuals are contagious with the virus for up to two weeks before showing symptoms. Not everyone who becomes ill with the virus shows symptoms.
The virus spreads through the feces of people who have the virus. If a person with the virus doesn't wash their hands well after going to the bathroom, traces of feces can get on their hands and can transfer to objects, food and drinks. When these things are shared or touched and then people touch their mouths, other people can unknowingly swallow the virus. If a person who has the virus comes in close contact or touches other people—this includes sex—the virus can also spread. This virus is hardy and can live on surfaces for more than a month.
The best way to prevent hepatitis A infection is through vaccination with the hepatitis A vaccine. It's also important to practice good hand hygiene, including thoroughly washing hands with soap and water after using the bathroom, changing diapers, and before preparing or eating food, and to avoid sharing food, drinks, drugs or cigarettes. Alcohol-based hand sanitizer does not kill the hepatitis A virus.
Health care providers should immediately report all cases of hepatitis A to their local health department to ensure a quick public health intervention and prevent the spread of the disease among close contacts of the person sick with the virus.
For more information on hepatitis A in Florida, visit https://www.floridahealth.gov/HepA. For more information on hepatitis A, visit https://www.cdc.gov/hepatitis/hav.