skip to content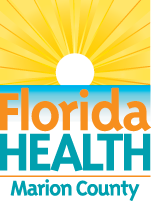 It's a New Day in Public Health.
The Florida Department of Health works to protect, promote & improve the health of all people in Florida through integrated state, county, & community efforts.
skip to content
Department of Health in Marion County celebrates World Breastfeeding Week, encourages moms-to-be to consider breastfeeding
August 01, 2018
OCALA, Fla.—Moms-to-be and new moms make a lot of decisions early on in their babies' lives to help them be safe, healthy and happy. As part of that early decision-making, the Florida Department of Health in Marion County would like for these new and future moms to choose breastfeeding when determining how to best feed their babies. The department is celebrating World Breastfeeding Week in early August and holding several activities to help women learn more about the topic. During department activities, staff will promote breastfeeding's benefits and the department resources available to support women who decide to breastfeed.
"We'd like our new moms to see breastfeeding as the best choice for feeding their babies," said Department of Health in Marion County Public Health Nutrition Director Mary Anne Hitson. "Breastmilk provides all of the essential nutrients that a new baby needs, has many health benefits for both mom and baby, and is always ready and convenient when your baby is hungry."
Breastfed babies experience less diarrhea, asthma, ear infections, lower respiratory infections, sudden infant death syndrome (SIDS) and Type 2 diabetes, among other illnesses and concerns. Moms who breastfeed have less risk of some types of breast and ovarian cancer and Type 2 diabetes. It also helps new moms recover from delivery, regain their pre-pregnancy shape more quickly and is much more affordable; baby formula and supplies can cost $1500 per year.
From Aug. 1 to 7 as part of World Breastfeeding Week festivities, department staff will host informational tables about breastfeeding at the department's Ocala facility (1801 SE 32nd Ave.) Moms or moms-to-be who are interested in breastfeeding are encouraged to attend to learn about the benefits of breastfeeding and resources that they can access to overcome any problems that they may have when breastfeeding. The department will also host a breastfeeding celebration on Aug. 1 from 10 to 11 a.m. with its Women, Infants and Children (WIC) Mom and Baby Club. All of the local WIC-program moms who breastfeed are invited to attend.
The department hosts two programs that can help moms experiencing breastfeeding difficulties. WIC participants can contact breastfeeding peer counselors to receive assistance around the clock. The Healthy Start program can provide in-home assistance to new moms who have trouble breastfeeding.
"Our program can be in the home when a client gets back from the hospital," said Jeannie Contento, a registered nurse, certified lactation counselor and care coordinator with the Healthy Start program in Marion County. "We can evaluate the latch and make any adjustments needed for the mother's comfort and the infant's best nutrition. We also can identify any barriers to breastfeeding, educate, and encourage goals that will address issues."
All women are offered a Healthy Start screening at their first prenatal visit, and all parents of a newborn are offered a Healthy Start screening in the hospital or birthing center. The program also receives self-referrals in addition to community partner referrals.
"Between WIC and their strong support and leadership and the knowledge and encouragement of our Healthy Start staff, our community has rich resources available to help with any breastfeeding challenges that new moms may have," said Department of Health in Marion County Health Officer Mark Lander. "Breastfeeding provides an abundance of health benefits, and we encourage you to learn more about it and commit to trying it when your child is born."